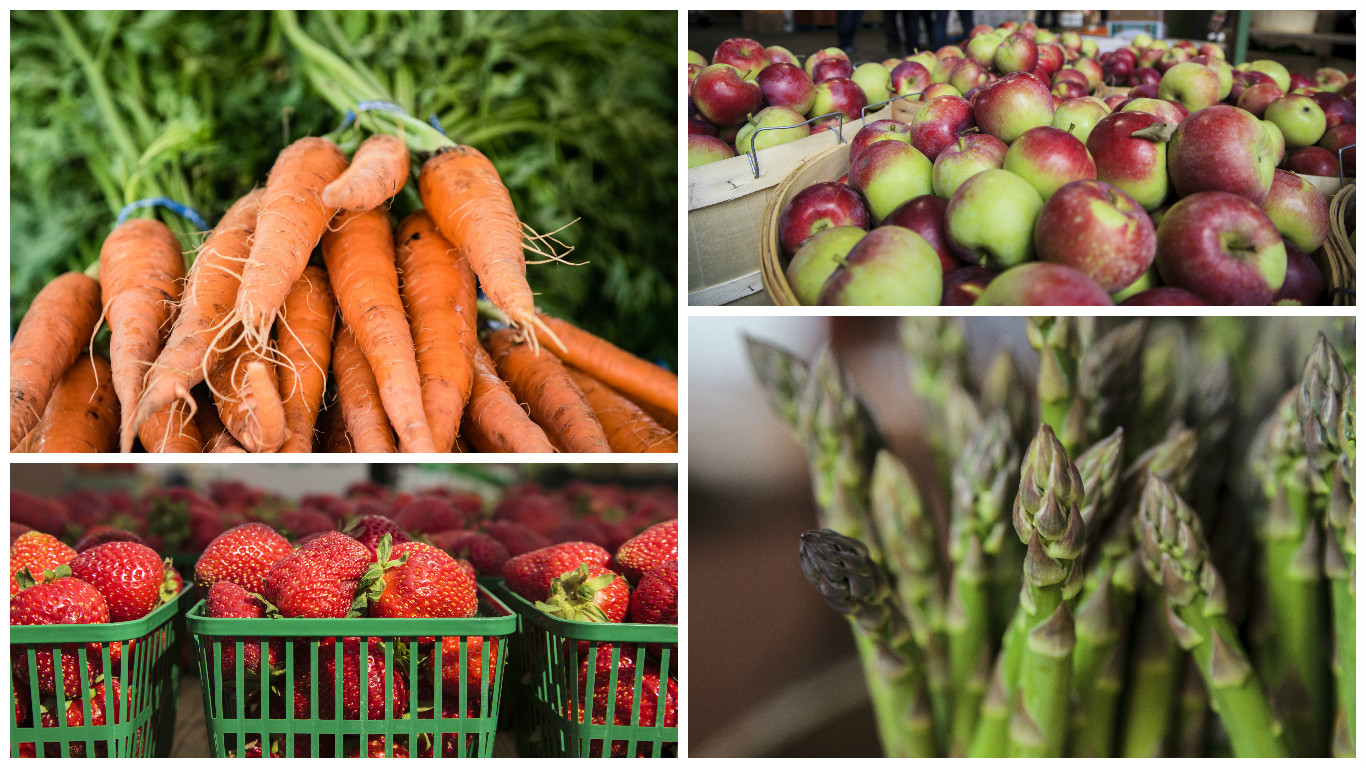 As soon as spring arrives I eagerly await the increase in local food options. From asparagus and sweet peas to strawberries and blueberries - spring and summer in Ontario is a local food lover's dream.
So how do you make sure you get the best of what the season has to offer? Get yourself CSA box subscription. And get it early!
CSAs or Community Supported Agriculture refers to a system whereby farms and farmers provide a regular selection of their fresh produce for members of the community (some farms even deliver them to your door step). These programs usually begin sometime in May and tend to end in December (some are produce a box all year long).
It's a good idea to pre-register since most CSAs have limited spots available for the year! Choose a small box or family size one, most CSA's offer plenty of options to choose from.
See our list with of CSA's throughout the Greenbelt: Northumberland - Peterborough - Kawartha Lakes | Durham Region | York Region | Peel Region | Halton Region | Hamilton | Niagara Region
____________________________________________________________________________________________
Northumberland - Peterborough - Kawartha Lakes
Lunar Rhythm Gardens, Kawartha Lakes
Puddle Duck Farm, Kawartha Lakes
Circle Organic Community Farm, Millbrook
Willowtree Farms Inc, Port Perry
f.n. Happy Farm, Uxbridge
Forsythe Family Farms 2009, Uxbridge
Wheelbarrow Farm, Sunderland
MacWilliam Farms, Queensville
Round the Bend Farm, Kettleby
Carron Farms, Bradford
Cooper's CSA Farm & Maze, Zephyr
Zephyr Organics, Zephyr
Elmgrove Organic Collective, Sutton
Joyfully Organic Farm, Stouffville
The Living City Farm, Vaughan
Albion Hills Community Farm, Caledon
Shaws Creek CSA, Caledon
Cedar Glen Organic Farm, Schomberg
Whole Circle Farm, Acton
Honest Field Farm, Millgrove
Plan B Organic Farms, Hamilton
Our Fathers Farm, Hamilton
Common Ground Teaching Farm, Mount Hope
Creek Shore Farms, St. Catharines
Forty Mile Creek Farm, Grimsby
Thiessen Farms, Jordan Station
Rumar Farm, Ridgeville
Looking for more CSA's? Click here.
– Andreea Nicoara
News category