Creek Shore Farms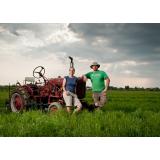 Distance: km
Farm Practice:
Certified Organic, Natural Focus
Farm Type:
CSA, On-Farm Markets, Winter Markets
We grow delicious, GMO and pesticide-free vegetables on our 1 hectare farm located in St Catharines, ON. From seed to your salad we believe that growing naturally is not only important for your health, but for the environment as well and in that spirit we aim to work with nature, rather than fight against it. We primarily sell community supported agriculture(CSA) shares for the winter season (November to February), but also provide some farm-gate purchasing options. You can learn more about our CSA program by following the link above.
Address:
St. Catharines
,
ON
L2R 6P9
Phone Number:
(289) 228-0697
Vegetables
Broccoli, Cabbages & more

Bok Choy
Brussel Sprouts
Broccoli
Cabbage
Cauliflower
Celery
Corn
Eggplants
Garlic

Asian Vegetables

Bok Choy
Fuzzy Squash
Hot Peppers

Greens

Baby Greens
Lettuce
Kale
Endive
Spinach
Swiss Chard
Cucumber
Leeks
Zucchini

Beans and Legumes
Root Vegetables

Garlic
Beets
Carrots
Rutabaga
Kohlrabi
Parsnips
Potatoes
Onions
Radish
Sweet Potatoes
Turnips

Squash

Fuzzy Squash
Cucumber
Zucchini
Pumpkins

Peppers & Tomatoes

Hot Peppers
Sweet Peppers
Tomatillos