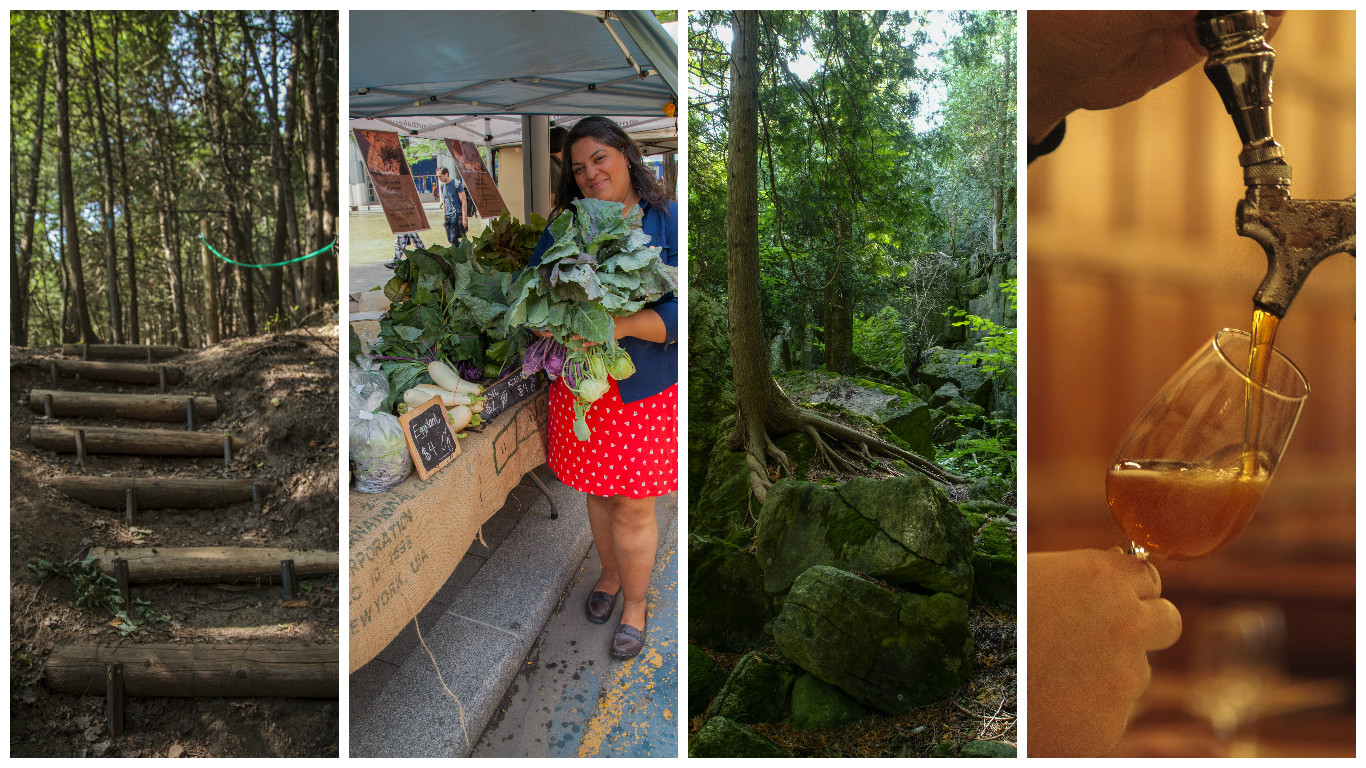 The weather in the beginning of November is forecasted to be nice, this means that it's time to get out in the Greenbelt and enjoy local food more often while spending more time in our protected greenspaces.
From getting ready to make lunches with produce grown in Ontario's protected Greenbelt to taking self-guided brewery discovery tours or hiking through the Greenbelt's picturesque landscape - the upcoming weekends can be filled with many fun local adventures:
There are quite a few farmers' markets that are open year-round and some farms are still open, but will be closing soon. Make sure to double check when the farms and farmers' markets are open.
Check out our Greenbelt Walks guides and explore the Greenbelt's 10,000 km trail network. Guides include Forks of the Credit Provincial Park in Caledon and Little Cove Provincial Park in Tobermory.
Find what fruits and vegetables are in-season in November, and discover delicious recipes! Read our post to learn more.
Leave the kids at home and explore one of the 5 self-guided craft beer, cider, Feast On restaurants and local attractions in Ontario's protected Greenbelt.
Grab your bike and explore the over 475 km Greenbelt Route! Enjoy lush forests, winding rivers, welcoming communities, and family farms, as you ride across this stunning landscape.
With the holidays just around the corner, don't forget to plan to take your family to pick their own Christmas Tree.
– Andreea Nicoara
Share the blog on twitter
News category