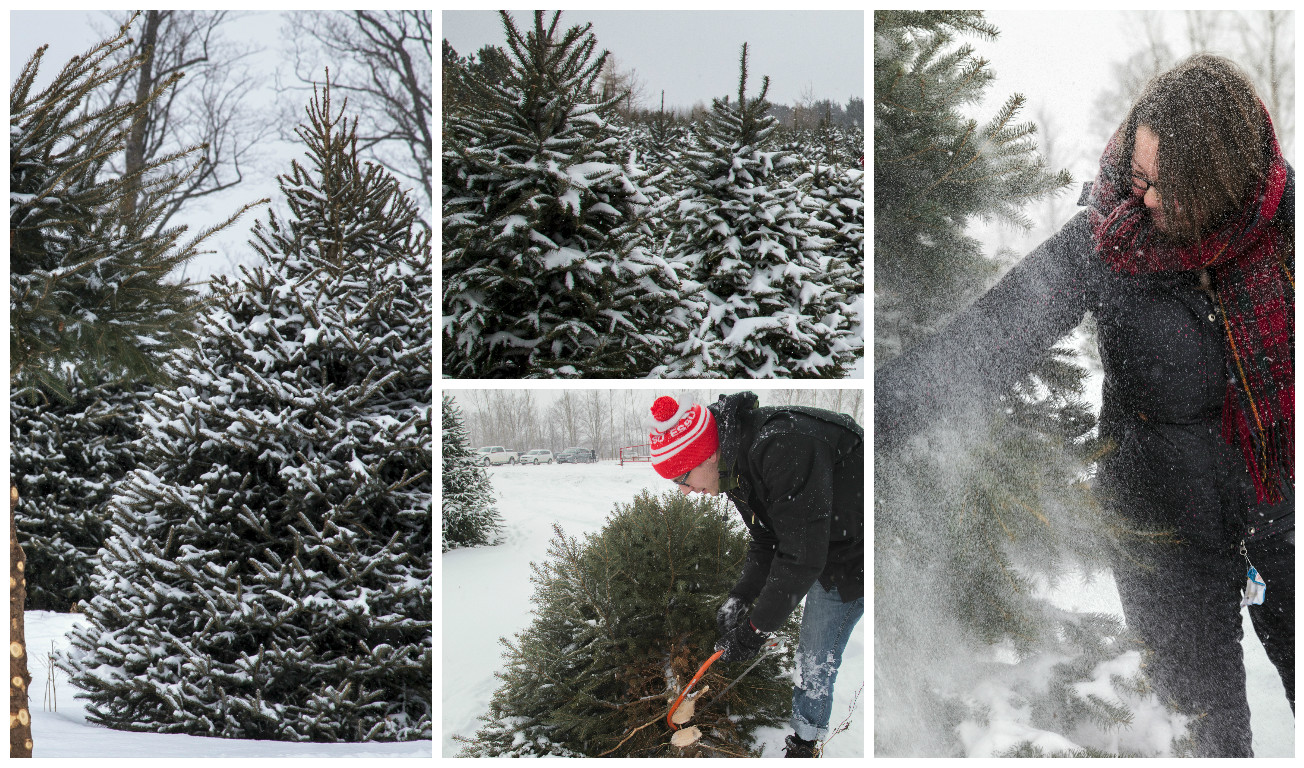 It's almost December, and for those of us who celebrate the holiday, it's time to start thinking about Christmas Trees. With 17% of Ontario's Christmas Trees grown in the Greenbelt, there's plenty of opportunity to take your family on an adventure this winter to buy a pre-cut or to cut your own Christmas tree!
While there's no shame in lugging a well-loved plastic one up from the basement or grabbing one from a nearby store, if you've never chosen your own tree from an Ontario Tree farm, you're missing out. From the joy of seeing your children pick a tree to supporting local producers, make getting a Christmas tree part of your holiday tradition.
To make it easy we've put together a list of Greenbelt Christmas Tree farms open for business this holiday session. Support local producers, get outside, and get yourself a Greenbelt-grown tree. Don't forget to share your experience with us on Twitter by tweeting @ONGreenbelt or using #ONGreenbelt!
Durham Region
Spademan Tree Farm, Port Perry
Taylor Tree Farm, Uxbridge
York Region
Horton Tree Farm, Stouffville
Peel Region
Elliott Tree Farm, Hillsburgh
Albion Orchards, Caledon
Halton Region
Clembrook Christmas Farm, Milton
Hamilton and area
Watson Christmas Farm, Mount Hope
Will's Christmas Store & Tree Farm, Lynden
Niagara Region
Piott Christmas Tree Farm, Beamsville
Smiths' Trees, Ridgeville
Looking to find the closest Christmas Tree farm to you, click here to view a complete list of Christmas Tree Farms in the Greenbelt.
Want more information about Christmas Tree's? Read Christmas Tree Farmers' of Ontario's tips on Christmas tree care - from how to select a Christmas tree to how to take care of your Christmas tree, CTFO has got you covered. You can even read about the different types of Christmas Trees begin grown in Ontario.
– Andreea Nicoara
News category